Dirty Little Secret is a weekly meme hosted by Under the Covers blog. Every Thursday they get to know other bloggers and readers more intimately by asking them a question hoping to reveal their dirty little secrets.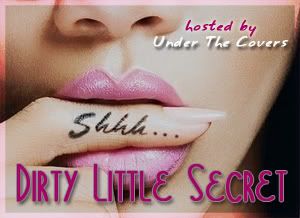 "You have been viciously attacked, but then saved by the tall, dark vampire of your dreams; however, he has had to change you into one of the blood sucking denziens of the night to save your life. After realizing that your favourite snack is now going to be a sip of O negative, what food do you begin to think you will lose your immortality for?"
This is going to sound strange/gross but I'm definitely going to miss Bruschetta and Deviled-Eggs! Brushetta is roasted bread rubbed with garlic and topped with extra-virgin olive oil and tomato's, and its delicious! I order it at every restaurant I go to that has it :). I would miss deviled-eggs because my mom whips up some mean deviled-eggs for special occasions and I can't get enough.

I'm pretty sure I can pass these up for eternal life and a hottie-pa-totty vampire boyfriend though (Wink)