Title:
Halfway to the Grave
Author
:Jeaniene Frost
Series
: Night Huntress #1
Publisher:
Avon
Date Published:
October 30, 2007
Genre(s):
Paranormal Romance, Fantasy
Pages:
384
My Rating
Catherine
Crawfield
is half Vampire but all Revenge when she sets out at night to slay vampires. Shes hoping that one of them is her asshole father, who raped her mother and ruined her life, but what she finds is the sexy and completely irritating Bones. Bones is a vampire bounty hunter, as well as a vampire himself. The two inter into a partnership that starts off all work but ends in a little play (Yummy, yummy!) before things start to get dangerous.
The book had me laughing with it's witty dialog and ironic
circumstances
. Frost did a great job with making a
plot
that was interesting and fun but not confusing. Cat, who has been a misfit her whole life, stole my heart and then made me laugh. Her and Bones make a sexy yet spunky pair and I can't wait to read the rest of the series by
Jeaniene
Frost!
Want more Frost? Check out Under The Covers blog to read an interview with Jeaniene Frost herself and enter in the chance to receive a free book!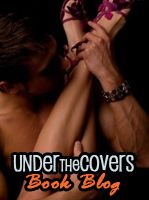 I recommend this book to paranormal romance lovers! Someone who likes Kelley Armstrong or Chloe Neil will love these spunky characters!


Check out what I got to do!!!!
At a resent book signing with Melissa Marr, Kelley Armstrong, and Jeaniene Frost I got to meet each author, get some amazing books signed and chat it up with the writers and some great fans! It was a very special experience to get to hear from the authors and see that they really do care about us fans :) They were so nice and even signed a birthday card to my boss with no complaints. NC was their last stop on their Mini Tour (because they were driving in a mini Cooper har har) and I'm so glad I got to visit with them!