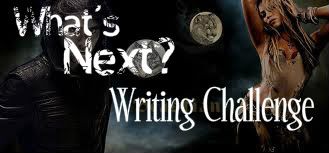 Join me in this creative writing challenge meant to show off your imagination and bring fellow bloggers together. Below is the beginning of a story called "Turning" that I wrote. So whats the challenge? I want you to help me finish it! Simply comment under the story and in 3-12 sentences tell me what YOU think should happen next! This is a chain and your part of the story should start where the comment before you leaves off. In the end my hope is the have a collaborative and awesome story by everyone :)
How to participate:
1. Read the story posted.
2. Comment under the story, telling what should happen next. (remember that this is a chain blog and each person's comment is part of the story. Start your part of the story where the last comment leaves off!)
3. Grab the button and put it in a blog post so others can join in!
4. Fill out the Mister Linky so everyone knows you are part of this challenge :)
Click the button or go to my Challenge page to join in :)