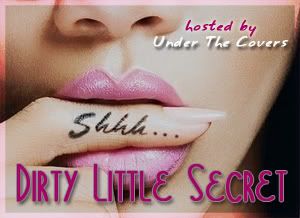 Dirty Little Secret is a weekly meme hosted by Under the Covers. Every Thursday they get to know other bloggers and readers more intimately by asking them a question hoping to reveal their dirty little secrets.
"You are a kick ass chick, ready to face the night
and kill some nasty vampires.
You have your leathers on, your sidekick is ready...
What is your weapon of choice?"
I would go with guns. I love the feel of that power in my hand! I love to picture myself pulling out my gun (attached somewhere hott like my thigh) and delivering that fatal blow to some asshat creature of the night!