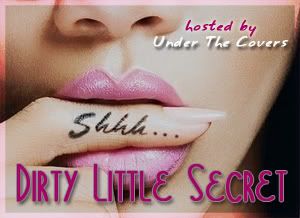 Dirty Little Secret
is a weekly meme hosted by Under the Covers. Every Thursday they get to know other bloggers and readers more intimately by asking them a question hoping to reveal their dirty little secrets.
If you could travel back in time, what era would you like to find yourself in and why?
Well I just finished reading The Clockwork Angel by Cassandra Clare so I'm going to have to say the Victorian Steampunk Era (1800's)! I am in love with the dresses and depictions of the fancy parties. Women were so delicate and men were still gentleman...haha. I not sure I would exactly fit in but I would love to see everyone trying so hard to be proper, seems like a lot of hard work.